Eyeglasses Wholesale - China Wholesale Optical Frames Supplier
Wholesale Eyeglass Supplier in China , Offer You High-Quality Eyeglasses, Big Ready Stocks, Small MOQ, Logo Branding ,Worldwide Shipping!
Eyewearglobo: 2022 Your Trusted China Wholesale Eyeglasses Manufacturer
Looking for a trustable wholesale glasses supplier? Eyewearglobo is one of the leading wholesale  eye glasses manufacturer in China. We are always ready to be your good partner and help your eyewear business grow fast. 
If you need the support of wholesale eyewear suppliers, as a professional China Prescription eyeglass factory, Eyewearglobo  will not only provide you with high quality glasses, but also help you at the best price. 
No matter you are a startup, small or big wholesale suppliers in your local markets, eyewear brand, company need sunglasses as promotion products or gifts. We will do the best to help.
We has full series ready stock women eyeglass ,men glass, kids glass, blue light glass, Function goggles in warehouse, can meet your fast delivery requirement and low minimum order quantity request.
We also supports wholesale custom eyeglass modles with your logo.
Wholesale Acetate Optical from China Wholesale Eyeglasses Manufacturer
Acetate Eyeglass are made from A material called cellulose acetate which  is made from wood pulp and cotton. It was one of the first synthetic fibres and was developed by the scientist Paul Schützenberge in 1865. In 1940, cellulose acetate was introduced as an eyewear material after years of research. 
This new innovative material earned a reputation for its durability and striking colours. It has also became known for its ability to be adjusted easily to create a custom fit. Opticians and eyewear manufacturers favoured it over plastics which they found challenging to work. This was due to brittleness and other problems. 
How is cellulose acetate made?
The manufacturing process for acetate is responsible for the unique qualities that distinguish it from regular plastics.
Clear sheets of acetate are combined with organic dyes and acetone to achieve vibrant colours and exciting patterns. This creates the perfect material for an eyewear frame. 
Large rollers then press the acetate, and it is cut into smaller pieces before being pressed again with other colours. This produces the sheets used for making eyewear frames.
A CNC milling machine is used to cut out a rough shape. This is then sent off to a craftsman who will finish it by hand and polish the frame.
Special features of Acetate Frames
Acetate frames are special for multiple reasons—one being that they feature colours and patterns which are embedded entirely throughout the frames. The manufacturing process means that the desired look can be achieved without using paints.
By layering acetate to combine many layers, various opacities and patterns can be achieved for a depth and richness. These aesthetics make them a more desirable option than regular plastic frames.
Which is better, acetate or plastic frames?
Acetate frames are lightweight and often considered better and higher quality than plastic frames. They are known for their hypoallergenic qualities and are therefore a popular choice amongst those with sensitive skin. Unlike certain plastic frames or some metal frames, they are less likely to cause irritation.
It is possible to find plastic frames of extremely high quality. However, they are usually a less favoured choice than acetate frames due to the following reasons:
The manufacturing process makes plastic frames more brittle than acetate frames
Plastic glasses are much harder to adjust due to the absence of metal wires in the temples
Colour and pattern choices are less diverse
 Nevertheless, you'll find that acetate frames are typically more expensive than regular plastic frames.
 Acetate optical frames are our top best selling series in Ready Stocks. Aiming at different  eyewear market and to meet various taste, we wholesale  highend acetate optical glass, regular vintage acetate optical,and acetate mixed with wooden frames.
Wholesale Plastic Eyeglass from China Wholesale optical frames Manufacturers
Plastic eye frames are a great choice in some instances. There are some scenarios where they outperform acetate frames. For example, they are a much better option when it comes to playing sports and are also much cheaper.
TR90 and Grilamid are both high-quality plastics. Like acetate, it is hypoallergenic and incredibly durable with plenty of flexibility. This makes them perfect for vigorous activities.
Plastic frames designed with athletics in mind usually include rubber nose pieces.
What kind of plastic are eyeglass frames?
Most eyeglass frames are made from cellulose acetate or propionate plastic. Plastic frames can also consist of different types of plastic, including polyamide, nylon, polycarbonate, carbon, carbon fibre and Optyl (epoxy resin).
You can now see that there are many differences between acetate and plastic eyeglass frames. Both frames provide different functions to serve the wearer. Plastic eyeglass frames are ideal for playing sports while acetate eyeglass frames tend to win aesthetically but are also more expensive.
Wholesale Titanium Eyeglass from Wholesale Eyeglass China Manufacturer
Titanium eyeglasses are light, stiff, and strong. Titanium eyeglasses are also hypo-allergenic, meaning that this type of eyewear will not irritate your skin over time. Titanium glasses resist corrosion from facial acids, and retain their color much better than other types of metals used in eyeglasses frames.  Rimless titanium eyeglasses are very common, due to their strength and lightness, Round Eyeglasses of titanium are also popular.  We have thousands of titanium eyeglasses – titanium for men, and titanium for women – and you can find them all by going to our advanced search page. However, you should be aware that very few "titanium eyeglasses" frames are 100% titanium, even if the frame advertises "100% titanium".  Titanium is extremely lightweight and will not rust, making it a very popular and relatively new material for eye glasses frames. Titanium's strength allows it to be made thin, but it is hard to solder or weld and is expensive. Titanium is a more expensive metal composite used in eye glasses frames known for its beneficial qualities of strength, lightness, and flexibility. However, titanium is very difficult to color so titanium frames usually come in a very restricted range of eyeglasses frames colors.  Most major designer eyewear companies have at least a few titanium models in their collection.
Wholesale Metal Eyeglass from China Wholesale Optical glass Supplier
With so many kinds of eyewear frames on the market today, finding the right look is only the beginning. There are also considerations like durability, lightness and hypoallergenic materials.
Metal frames are extremely popular because they provide unique benefits, although not all metal frames are alike.
1) Titanium is strong, durable, corrosion-resistant metal, ideal for thin frames. It's 40% lighter than other metals, which can eliminate headaches that come from wearing heavier frames. It can feel like you're not even wearing glasses at all. Titanium is also hypoallergenic, eliminating negative reactions on the sides of your head and the bridge of your nose. The malleability of titanium means that frames, if bent, will revert to their original shape. This is why frames made of metals like titanium are popular among athletes who tend to drop their eyewear. Although titanium is a silver-gray metal, frames come in a variety of colors.
2) Beta titanium is an alloy of titanium that includes aluminum. This makes them cheaper than 100% titanium frames and also more flexible.
3) Memory metal (Flexon) is a titanium alloy composed of 50% titanium and 50% nickel. They're extremely flexible and, if bent, will return to their original shape. Durability make them a great option for children. They're cheaper than 100% titanium frames, but also less hypoallergenic. Reactions caused by such frames are most likely the result of nickel.
4) Beryllium is a lower-cost alternative to titanium that's also corrosion-resistant, making it a great choice for people who spend a lot of time in an around salt water. It's also light-weight, flexible and strong. However, it's not as hypoallergenic as titanium.
5) Stainless steel is an iron-carbon alloy containing chromium. Like titanium, they're lightweight, flexible, strong and corrosion-resistant. Stainless steel is also hypoallergenic.
6) Monel is an inexpensive alloy of nickel and copper that's also extremely malleable and also corrosion-resistant.
Wholesale Buffalo Horn Eye glass Frmaes from China Eyewear Wholesale Suppliers
The Best Horn Eyewear Frames
The best horn eyewear frames are manufactured by premium eyewear brands. Why? Because this is no ordinary material – just like carbon or titanium. At the same time, its use in the eyewear industry isn't as rare as it used to be. In fact, horn has become more or less irreplaceable in the eyewear universe due to its special qualities. Now we know that horn is frequently used in the eyewear industry, especially by independent eyewear brands. But where does it come from? What is horn anyway?
What is horn?
The material is sourced from water buffalos that are native to Africa and Asia. After exceeding their natural lifespan they leave behind their horns as somewhat after a byproduct. The public perception of horn eyewear has come a long way. In the 1960s and 1970s, horn still ranged as the pinnacle of anti-cool and the epitome of cheap frames peddled by national healthcare schemes in places like Europe. Now that horn has climbed into the upper echelons of fashion, it's high time for our FAVR roundup of the best horn eyewear brands. If you want to visit the frames directly, check out the links here:
The best eyeglasses made from horn and the best sunglasses made from horn.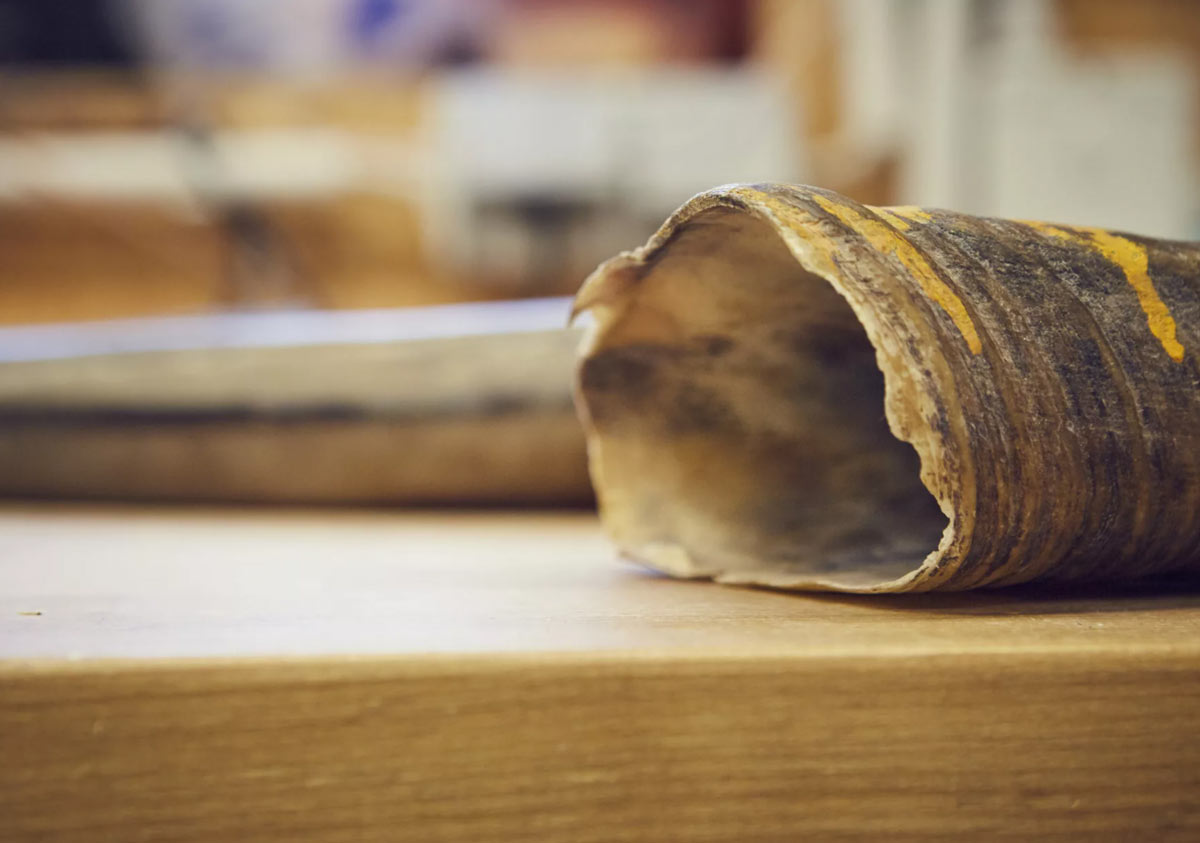 Horn eyewear – a rich color palette
Genuine buffalo horn stands out by its wonderful, natural grain surface pattern. Horn's rich color palette can range from bright creme white all the way to shades of amber to dark brown. In combination with wood, silk or dyed horn material, a wide array of color variations unfolds. As you can imagine, eyewear manufacturers as well as fans love the material for this quality.
The surface structure of horn
The natural material with unique surface structure makes every single horn eyewear frame a one-of-a-kind original. But today, eyewear with horn-like surface structure can also be manufactured from modern polymers such as cellulose acetate but still categorized as "horn" eyewear. Nevertheless, a growing number of popular designers and independent premium brands have increased their commitment to horn in current collections.
Horn eyewear frames are robust and adjustable
Since horn is a natural product, it also requires more tender love and care than other materials. Although it's comparatively resilient to weather, any prolonged exposure to direct sunlight should be avoided, much like cleaning with care products that contain solvents. The modern UV-light cleaning method is also unsuitable for genuine horn eyewear.
Horn is suited for prescription lenses
Despite their rather striking appearance horn frames are surprisingly adaptable. What's more, horn is especially suited for encompassing strong prescription lenses. Even at high diopter levels, thicker lenses still fit snuggly in these robust frames. Because of their sturdy build and smooth surface texture, horn frames also afford a high level of comfort compared to other materials. And of course, horn eyewear frames still look great, even with the prescription lenses.
Horn eyewear brands love the natural colors
Thanks to current production technologies, every pair of horn eyewear can be fitted to the individual shape of the wearer's face. Horn frames from leading eyewear brands make an especially strong appearance in natural colors. They stand for a trust worthy business look in theirs warm color ways such as gold or leather.
Wholesale Wooden Frames from China Wholesale Eyeglasses Vendor
Over the past few years, wood has captured the imagination of a growing number of eyewear designers and premium eyewear manufacturers.  we're introducing the entire spectrum of wood in the eyewear universe, including how to best wear wooden glasses from the best independent designer brands in the world.
.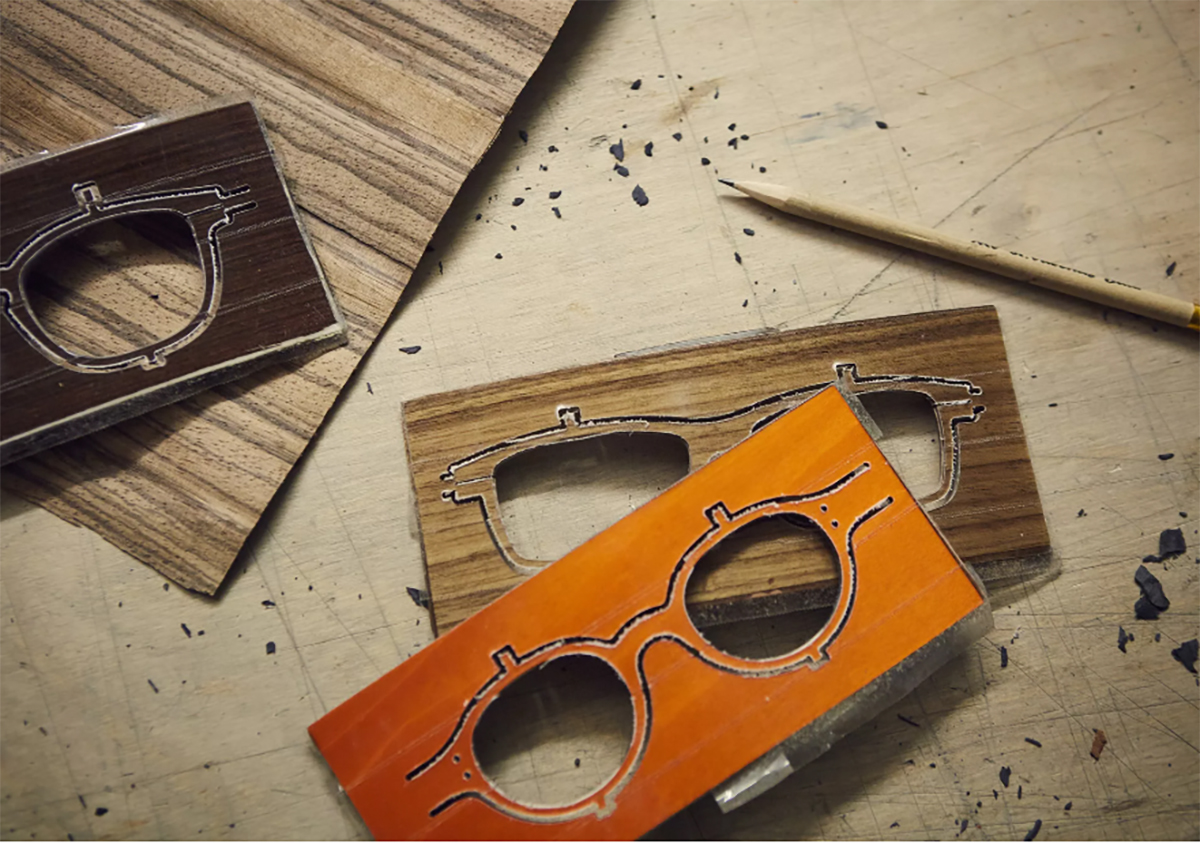 The qualities of wood eyewear
Wood is natural and unique
Wood means warmth. It radiates a warm feeling onto the wearers face, softens facial features and compliments practically any skin tone. Similar to horn frames, a pair of wood spectacles is always unique due to the distinct grain and surface structures. So buying a pair of wood spectacles is an investment in a one-of-a-kind accessory! It's all about the surface patterns, color variations, and slight nuances of this sustainable natural material that creates a unique look. If individuality is what you're looking for, then wood is the 'natural' answer.
Wood eyewear is light and robust
Some wearers have been hesitant to try wood frames. The reason is fear they may be less robust than titanium glasses or carbon frames. But rest assured: Wood can hold up to the test of time by virtue of being constructed from premium wood veneers. This means laminated wood sheets composed of several layers for added strength. The construction technique makes wood frames uniquely robust and resilient. It also avoids a natural flaw of wood: The material tends to 'work' when exposed to different temperatures. So crafting a frame from single blocks of wood inevitably would lead to tears and fractures in the material. That's why veneers are the way to go. It also adds a distinct aesthetic to the mix.
Wood looks great and feels soft 
In the manufacturing of wood frames, popular choices include birch, maple, cherry tree or walnut. Naturally, the choice of raw materials impacts the resulting color variations: Maple frames tend to be light brown. Cherry or walnut trees create a strong red-brown hue in wooden frames. Overall, wood eyewear combines lots of positive factors into a sleek, sustainable package: They blend aesthetics and soft feel with manual craftsmanship and unique comfort of wear. What's more, wood frames tend to be incredibly lightweight for their sizes. So they rest on the wearer's face unobtrusively. They are at the opposite spectrum from 3D-printed glasses – similar but very different.
Wood is about craftsmanship
When it comes to turning wood into eyewear, a combination of patience and expertise is paramount. After all, wood is a living material that can be hard to tame at times. Most premium brands aim to achieve a balance between traditional craftsmanship and high technology in order to offer relevant products.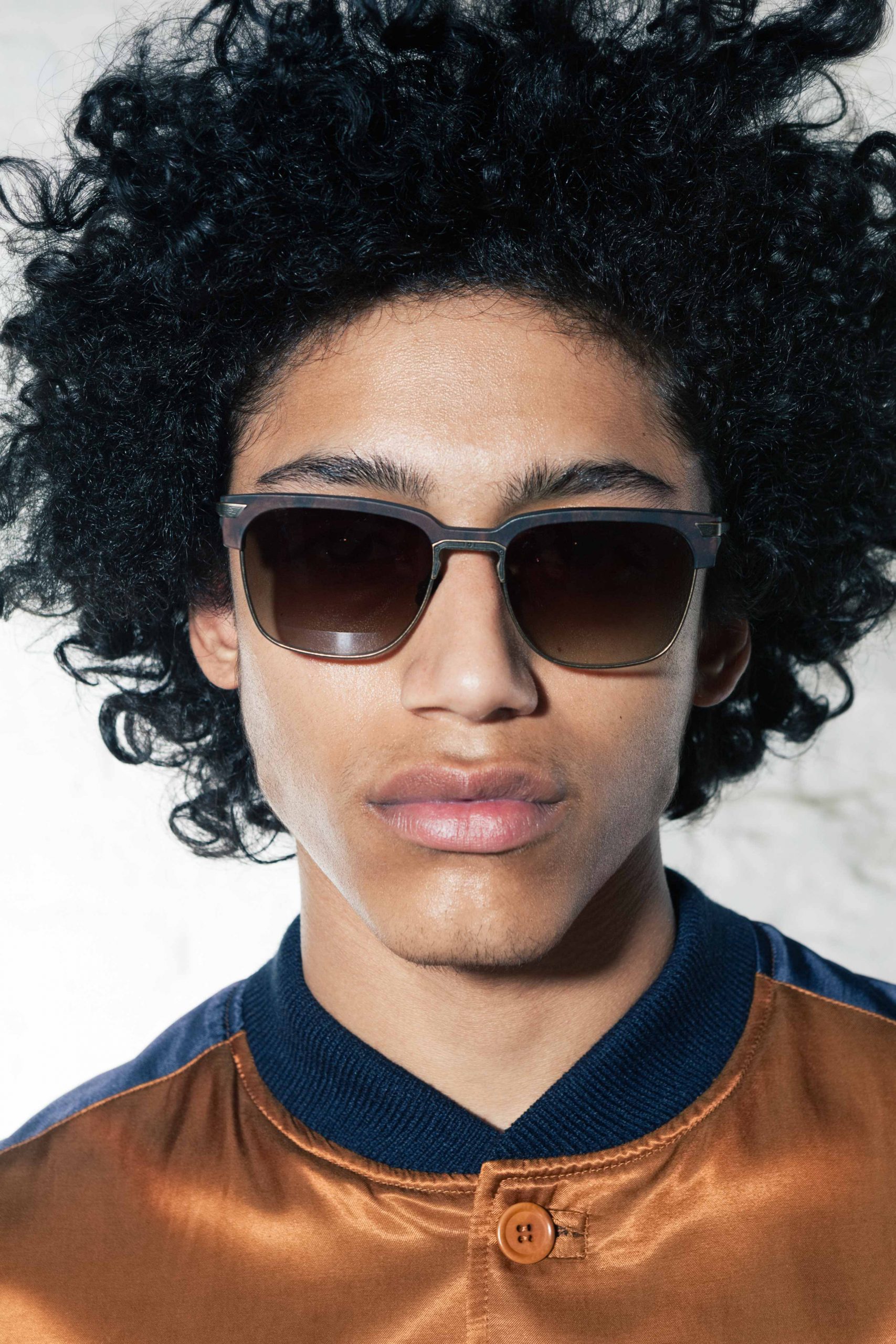 Strict Materials choosing and Production Skills For Eyeglass
Video For Eyeglass Production
For HighEnd Series optical glasses in stock, the minimum order quantity for wholesale is 35 pcs pairs from mixed modles. For all Regular eye glasses in stock, the minimum order quantity for wholesale is 6-12pcs  each item.The MOQ for OEM, Custom glass frames Based on Tech Packs varies according to the material, generally 300 to 1200 pairs each item.
As a professional Eyewear glasses manufacturer and wholesaler, all glasses are tested in strict accordance with the CE and FDA certification requirements for glasses production to ensure that all glasses are qualified products before they are released to customers. purchase from us with confidence.